---

Sponsors by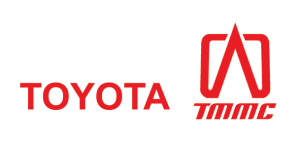 STAGES Summer Camp
STAGES Summer Camp runs for three weeks in August. Each year, 50 students come together alongside our artistic team and camp counselors for a three-week-long musical intensive experience. Each day of camp is packed with acting, singing, and dance lessons, activities and rehearsals, all of which will contribute towards our camp's musical production of Disney's Alice in Wonderland Jr.
Camp runs from 9:30 am – 3:30 pm from August 6th – 24th, and our performances have been scheduled for the evenings of August 22nd, 23rd, and 24th. A calendar with further details for the call times for each performance will be provided to students and their families closer to the start of camp.
Students who have prior experience in theatre, music, and dance will find that their skills will be well utilized in our production, but newcomers to the arts are also welcomed in our program. Throughout the duration of our summer camp, training will be provided to each student to help them to grow and improve their skills. Auditions are held to assign roles in our show, all students who register for camp will be given a role. Auditions will be held on the first day of camp, and students will receive information to prepare for their audition several weeks before the start of camp.
For more information about our Summer Camp program, or to submit registration Theatre Woodstock at 519-537-2582 or admin@theatrewoodstock.com
About Disney's Allice In Wonderland Jr
Book adapted and additional lyrics by David Simpatico
Music Adapted  and Arranged by Bryan Louiselle
| | |
| --- | --- |
| Direction | Sydney Brockway |
| Musical Direction | Shannon Wijnker |
| Choreography | Grace Ewing |
Travel down the rabbit hole and join Alice, one of literature's most beloved heroines, in her madcap adventures. Featuring updated songs from Disney's thrilling animated motion picture, Disney's Alice in Wonderland JR. is a fast-paced take on the classic tale.
The ever-curious Alice's journey begins innocently enough as she chases the White Rabbit. Her adventures become increasingly more strange as she races the Dodo Bird, gets tied up with Tweedle Dee and Tweedle Dum, raps with a bubble-blowing Caterpillar and beats the Queen of Hearts at her own game!
*Matinees 11 am