---

STAGES is a youth theatre company for ages 7-18 responsible for the production of 6 plays and musicals each year.
Building from the strong foundations of CAST, STAGES is a very open and welcoming community and has served as a 'second home' to many Stagers and staff.
1st/2nd STAGERS 
Do your children like to sing or dance? Are they dramatic and bursting with energy? Are they shy and need a bit of a confidence boost?  
Then our Saturday morning programming is for them!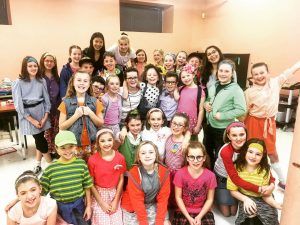 1st Stagers is perfect for young people in
grades 2-6.
2nd Stagers is perfect for young people in
grades 7-9.

Being in either 1st or 2nd Stagers is a true introduction to performing and what it means to be part of a community. Although the result of each session is a high-quality play or musical, the learning and personal growth that we see in our performers throughout the process is what is most important. 

There are two sessions each year and registration is always open! Anyone is welcome to register, and everyone gets a part! 

Fall Session: September – January
Spring Session: January – May 
Both groups meet simultaneously every Saturday morning from 9:30am-12:30pm with the exception of holidays (Thanksgiving, Christmas, and March Break). Performances are presented as "Double Features" with the 1st Stagers presenting their play or musical first, followed by an intermission, and the 2nd Stagers play or musical to close the evening. 
One session requires a participation fee of $325 with a non-refundable deposit of $50. Participating in BOTH sessions requires a fee of $600 with the same non-refundable deposit.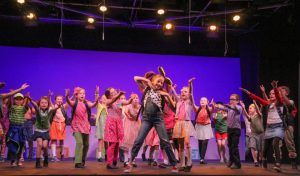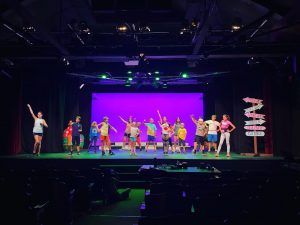 SENIOR COMPANY
Now in its 5th season, STAGES Senior Company produces high-quality, full length musicals with a team of arts professionals and local teachers at the helm. We are very proud of the supportive, inclusive community we have created and the well-rounded performers that graduate from the program. 
Featuring young people, ages 14-18, Senior Company performs with a live band/orchestra. 
Rehearsals take place twice a week from 3:30-6:30pm beginning in January of each year. Productions typically take place at the end of May/beginning of June.
Participation requires an $850 registration fee. Those wishing to participate either as a performer or production assistant should email stages@theatrewoodstock.com.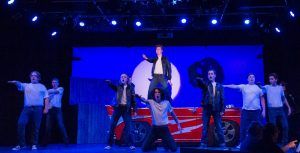 SUMMER CAMP
Summer Camp at STAGES is a truly unique experience! In just three weeks every August, campers will learn an entire musical; and rehearsing is not just all we do! Campers will learn a camp song and dance that everyone, even the Artistic Team, participates in.  They will also compete in a camp challenge, where they will play against their fellow campers in minute-to-win-it style games. On top of that, there will be dress up days, a talent show, and our much loved, annual Fun Day at Victoria Park. Camp culminates in three public performances on the third weekend of the month. 
Camp is perfect for young performers ages 7-14. Registration opens each year in February and is first come, first serve. Participation requires a $500 fee with a $50 non-refundable deposit. Drop off begins each week day at 9:00am with pick up at 3:30pm. Campers must bring their own peanut-free, packed lunch, water bottle and safe shoes.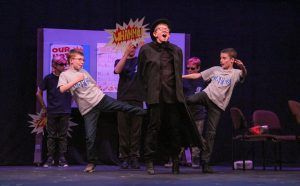 Coming Soon!
No Events
No Events