---

Sponsors by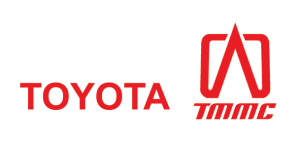 STAGES Summer Camp
STAGES Summer Camp runs for three weeks in August. Each year, 50 students come together alongside our artistic team and camp counselors for a three-week-long musical intensive experience. Each day of camp is packed with acting, singing, and dance lessons, activities and rehearsals.
Camp is Monday to Friday from 9:00 am to 3:30 pm. We will be starting on Aug. 4th and show dates are Aug. 20, 21 and 22. Registration cost is $500 for the three weeks. A calendar with further details for the call times for each performance will be provided to students and their families closer to the start of camp.
Students who have prior experience in theatre, music, and dance will find that their skills will be well utilized in our production, but newcomers to the arts are also welcomed in our program. Throughout the duration of our summer camp, training will be provided to each student to help them to grow and improve their skills. Auditions are held to assign roles in our show, all students who register for camp will be given a role. Auditions will be held on the first day of camp, and students will receive information to prepare for their audition several weeks before the start of camp.
We are happy to announce that our show this year will be Seussical The Musical Jr: a fantastical musical extravaganza from Tony-winners, Lynn Ahrens and Stephen Flaherty
Horton the Elephant, the Cat in the Hat and all of your favorite Dr. Seuss characters spring to life onstage in Seussical JR., a fantastical musical extravaganza from Tony-winners, Lynn Ahrens and Stephen Flaherty.
Transporting audiences from the Jungle of Nool to the Circus McGurkus, the Cat in the Hat narrates the story of Horton the Elephant, who discovers a speck of dust containing tiny people called the Whos. Horton must protect the Whos from a world of naysayers and dangers, and he must also guard an abandoned egg that's been left in his care by the irresponsible Mayzie La Bird. Although Horton faces ridicule, danger and a trial, the intrepid Gertrude McFuzz never loses faith in him. Ultimately, the powers of friendship, loyalty, family and community are challenged and emerge triumphant!
For more information about our Summer Camp program, or to submit registration Theatre Woodstock at 519-537-2582 or admin@theatrewoodstock.com