---
STAGES is a youth theatre company for ages 7-18 responsible for the production of 6 plays and musicals each year.
Building from the strong foundations of CAST, STAGES is a very open and welcoming community and has served as a 'second home' to many Stagers and staff.
Coming Soon!
Sponsored by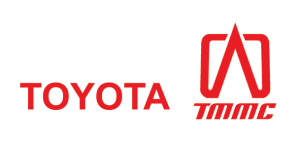 STAGES presents Grease!
Book, music and lyrics by Jim Jacobs and Warren Casey
Directed by David DeJonge
Musical Director Chuck Baxter
May 25, 26, 27*, 31, June 1, 2, 2018
The classic, award winning and timeless musical about teens in love in the 1950's.  It's California in 1959 and greaser Danny Zuko  and new (good) girl Sandy Dumbrowski are in love.  They spend time at the beach and when they go back to school, what neither of them knows is that they both attend Rydell High.
*Matinee at 2:00pm. All other performances at 8:00pm
at
The Market Centre
on May 25, 2018 - Jun 02, 2018 at 8:00 pm - 10:00 pm
Disney's Mulan Jr.
Music and Lyrics by Jeanine Tesori, Stephen Schwartz, David Zippel, Alexa Junge, Matthew Wilder
Based on Disney's Oscar-nominated film, Disney's Mulan Jr.. is a heartwarming celebration of culture, honor and the fighting spirit. With hit songs and a story packed with action, humor and heart, Disney's Mulan JR. brings ancient China to life with a modern sensibility.
The Huns have invaded, and it is up to the misfit Mulan and her mischievous dragon sidekick, Mushu, to save the Emperor! Defying the village matchmaker, Mulan takes up arms and disguises herself as a boy in order to spare her father from having to serve in the army. As the great battle with the Huns approaches, Mulan must choose between revealing her true identity as a girl or saving all of China with her clever plan.
Director: Betty Ford
Music Director: Victoria Thompson
August 23, 24, 25 at 7pm
August 24 11am
at
The Market Centre
on Aug 23, 2018 - Aug 25, 2018 at 7:00 pm - 9:30 pm