---
STAGES is a youth theatre company for ages 7-18 responsible for the production of 6 plays and musicals each year.
Building from the strong foundations of CAST, STAGES is a very open and welcoming community and has served as a 'second home' to many Stagers and staff.
Coming Soon!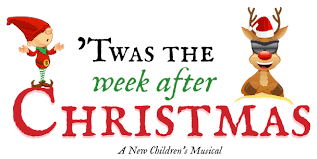 1st STAGERS presents Twas the Week After Christmas
A hilarious and heartwarming story about what happens when the North Pole loses the Christmas Spirit.  It's been years since the Elves and Reindeer have gotten along.  The Reindeer egos are high and Elves' productivity is low.  Will a week of vacation help remind the Elves and Reindeer what Christmas is all about?
Director: Sydney Brockway
Musical Director: Ruairidh Shalley
Choreography: Claire Lemon & Bailey Thibodeau
Assistant Director Meg Dunbar
---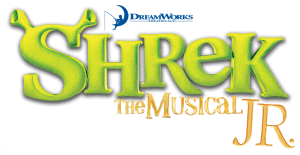 2nd STAGERS presents Shrek the Musical Jr.
Beauty is in the eye of the ogre in Shrek the Musical Jr., based on the Oscar-winning DreamWorks Animation film and fantastic Broadway musical. It's a "big bright beautiful world" as everyone's favourite ogre, Shrek, leads a cast of fairytale misfits on an adventure to rescue a princess and find true acceptance. Part romance and part twisted fairy tale, Shrek Jr. is an irreverently fun show with a powerful message for the whole family.
Director: Tyneisha de Baize
Musical Director: Samantha Mosher
Choreography:Bailey Thibodeau & Claire Lemon 
Performances
Fri, Jan 11th, 2019 at 7:00 pm
Sat, Jan 12th, 2019 at 2:00 pm
Sat, Jan 12th, 2019 at 7:00 pm
at
The Market Centre
on Jan 10, 2019 - Jan 12, 2019 at 7:00 pm - 9:00 pm
Book and lyrics by Anthony Drewe
Music by George Stiles
Directed by David DeJonge
Music Directed by Chuck Baxter
This delightful and award winning adaptation of one of the world's most beloved fables is a heartwarming celebration of what make us special. A universal story of acceptance, HONK! is sure to quack up audiences of all ages, with its unique gaggle of barnyard characters, tuneful songs and clever comedy.
May 24, 25**, 25, 26*, 30, 31, June 1, 2019
**Matinee at 2pm and evening show at 7:30pm
*Matinee at 2pm. All other peformances at 7:30pm
Sponsored by:

at
The Market Centre
on May 24, 2019 - Jun 01, 2019 at 7:30 pm - 10:30 pm