---
STAGES is a youth theatre company for ages 7-18 responsible for the production of 6 plays and musicals each year.
Building from the strong foundations of CAST, STAGES is a very open and welcoming community and has served as a 'second home' to many Stagers and staff.
Coming Soon!

Whatever Happened to Once Upon a Time
by Alexi Alfieri
Directed by Betty Ford
What really happened after "once upon a time"? ! A substitute narrator is called in on short notice to present stories from a stack of fairy tale books. But just as each tale begins its "once upon a time," the main characters show up to interrupt and correct the newbie narrator's telling of their story. Turns out, these characters have hysterical idiosyncrasies: Rapunzel is an insufferable diva, Cinderella is a clean freak, the Three Little Pigs are hypochondriacs, Little Red Riding Hood is a lawyer defending the Wolf, and more. The chaos continues until the frustrated narrator finally breaks down. It's up to the characters to comfort the narrator and explain what really happened after "once upon a time." Wouldn't you know? Everyone lived happily ever after, of course!
---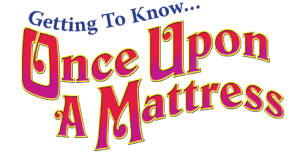 Once Upon a Mattress
Directed by Jason Dunham
Musical Director Shannon Wijnker
If you thought you knew the story of 'The Princess and The Pea,' you may be in for a walloping surprise! Did you know, for instance, that Princess Winnifred actually swam the moat to reach Prince Dauntless the Drab? Or that it may not have been the pea at all that caused the princess a sleepless night? Carried on a wave of beguiling songs, by turns hilarious and raucous, romantic and melodic, this rollicking spin on the familiar classic of royal courtship and comeuppance provides for some side-splitting shenanigans. Chances are, you'll never look at fairy tales quite the same way again.
January 11, 12, 13, at 7pm
at
The Market Centre
on Jan 11, 2018 - Jan 13, 2018 at 7:00 pm - 10:00 pm