---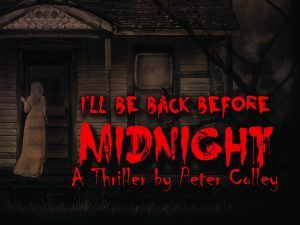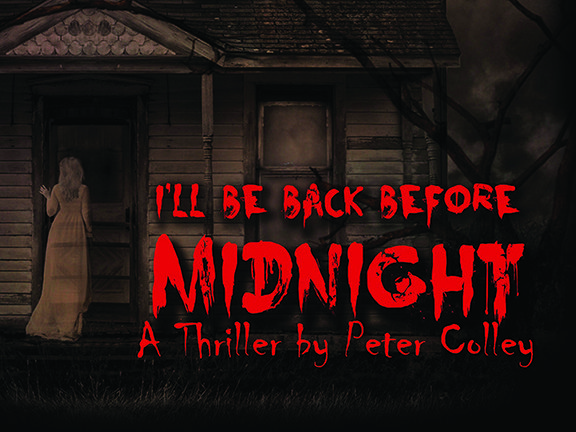 John Hammond, director of Bare Bear Bones in 2016, invites you to come out and audition for the 2018 season opener at Theatre Woodstock, "I'll Be Back Before Midnight" by Canadian Playwright Peter Colley.
Production Dates: Oct 12, 13,14, 18, 19, 20 2018
Cast Requirements:
1 man 25-35
1 man 45-75
2 women 25-35
Please note that some degree of stage combat is performed by all actors at some point.
Where:
 Market Centre Theatre, 22 Reeve St
When:
Sunday, June 3 2:00-4:00 and 7:00-9:00

Monday, June 4 7:00-9:00
Scripts available at Theatre Woodstock Box Office (519-537-2582
)  during normal business hours, or by contacting director John Hammond 519-788-3149 or jham1@rogers.com
Plot Synopsis:
Jan is a young wife recovering from a nervous disorder. She and her husband rent a remote cabin from an odd farmer who delights in telling gruesome ghost stories. Then the husband's strange sister arrives, and all manner of frightening events occur. What happens to fragile Jan as bodies appear and disappear gives this classic thriller its tremendously frightening impact.
---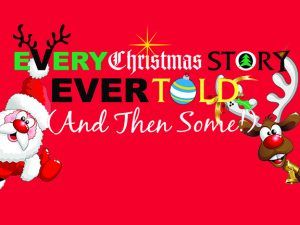 In search of three high energy, improvisational-type actors (age, sex not relevant to the roles) for Theatre Woodstock's production of 'Every Christmas Story Ever Told (And Then Some)'.
Three actors decide to perform every Christmas story ever told, plus Christmas traditions from around the world, complete with carols and opportunities for audience participation. It is a fast-paced, interactive romp through the holiday season.
Performance Dates: November 23, 24, 25*, 29, 30, December 1, 2018
Where: 
Market Centre Theatre, 22 Reeve Street
 When:
 Monday, June 11 and Tuesday, June 12 7-9 pm
Scripts available from the Theatre Box Office (519-537-2582
) during business hours or contact director, Lenore Butcher, at alphafem@hotmail.com
Audition Requirements: Come prepared to do a cold reading from the script, and to take part in several short improvisational exercises.
(Similar to those on the TV Show "Whose Line Is It Anyway?")