---
The Show Must Go Online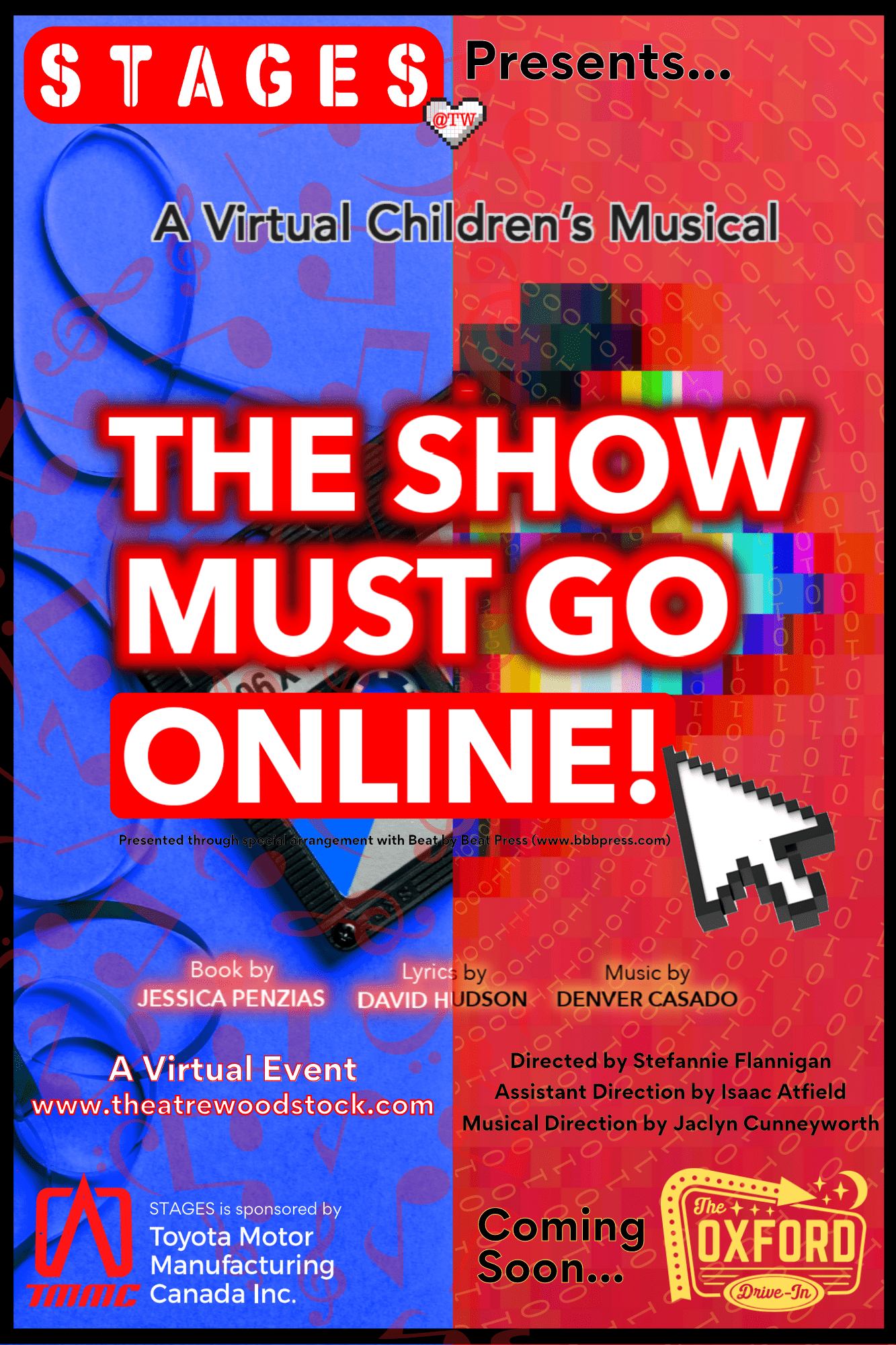 Book by Jessica Penzias
Lyrics by Dave Hudson
Music by Denver Casado
A frazzled drama teacher sends a video message to his students announcing that their production of Brushes with Greatness: The Dental Hygiene Musical has been cancelled! He tries to hang up, but accidentally leaves the camera running, as he receives a phone call from the principal who tells him: without the musical, the drama program will be shut down!
Directed by Stefannie Flannigan
Assistant Directed and Stage Managed by Isaac Atfield
Musical Direction by Jaclyn Cunneyworth
The Show Must Go Online is the hilarious story of a group of passionate students desperate to keep their annual musical alive…online!
———————————————————————————–
Starring 14 performers ages 11-14.
Produced safely over video conferencing app.
Available to stream July 2021
Special Premiere Event coming soon to The Oxford Drive In
STAGES is sponsored by TMMC Toyota Manufacturing Canada Inc.
———————————————————————————–
THE SHOW MUST GO ONLINE is presented through special arrangement with Beat by Beat Press (www.bbbpress.com).