---
STAGES: Junie B Jones and The Super Non-Heros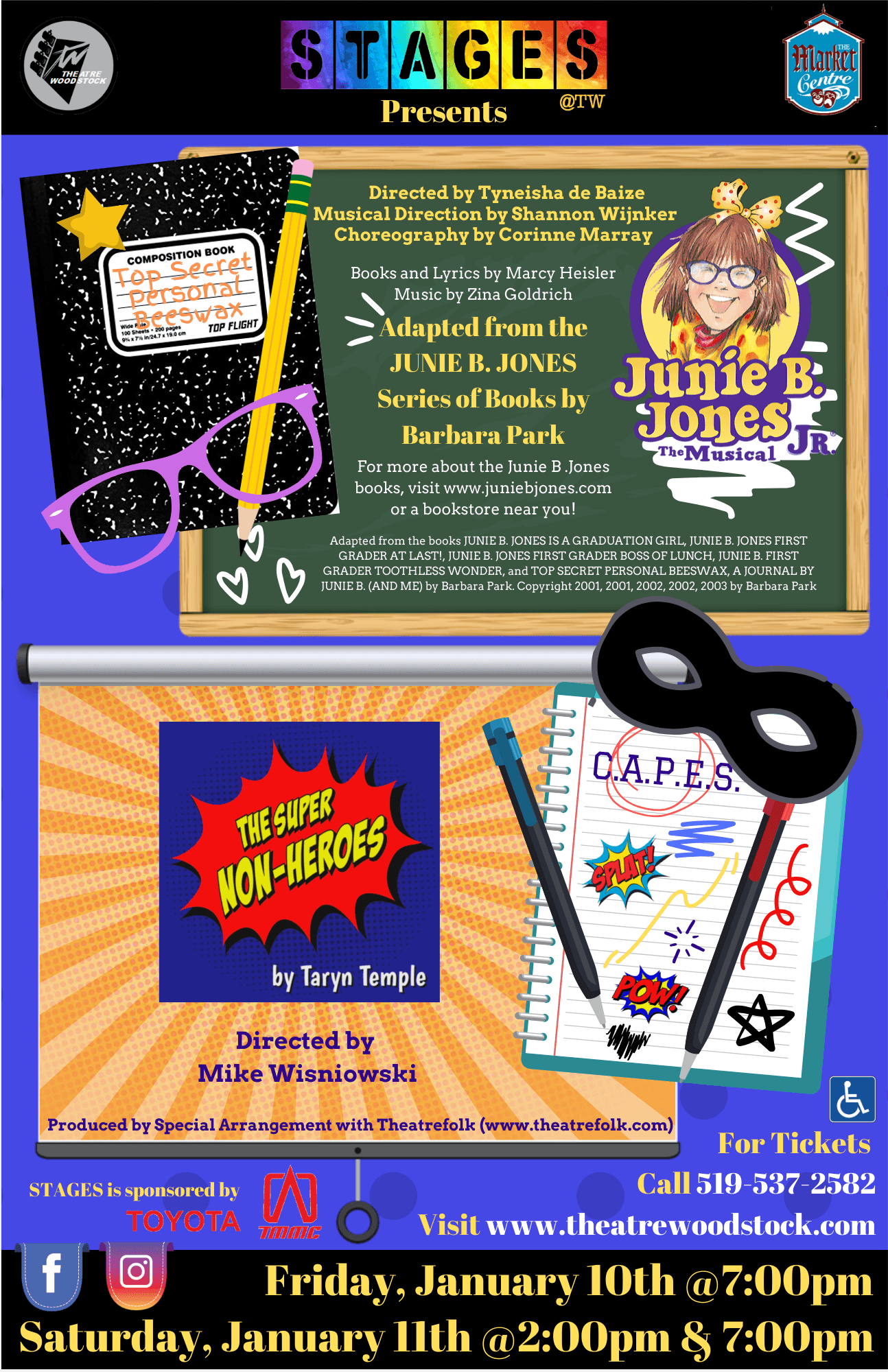 Book and lyrics by Marcy Heisler  Music by Zina Goldrich
Adapted from the JUNIE B JONES Series of books by Barbara Park
Adapted from the books JUNIE B JONES IS A GRADUATION GIRL, JUNIE B JONES FIRST GRADER AT LAST! JUNIE B FIRST GRADER BOSS OF LUNCH, JUNIE B JONES FIRST GRADE TOOTHLESS WONDER and TOP SECRET PERSONAL BEESWAX, A JOURNAL BY JUNIE B (AND ME) by Barbara Park. Copyright © 2001, 2001, 2002, 2002, 2003 by Barbara Park.
Originally produced by Theatreworks/USA
Is presented through special arrangement with Music Theatre International (MTI). all authorized performance materials are also supplied by MTI.
Laugh yourself silly with Junie B. Jones in this hilarious Broadway Junior adaptation of Barbara Park's beloved series. Join Junie B. on her first day of first grade, where many changes are in store: Junie's best friend Lucille has found new best friends -— and Junie B. makes friends with Herb, the new kid at school. While in Mr. Scary's class, Junie has trouble reading the blackboard — and she may need glasses. Add in a friendly cafeteria lady, an intense kickball tournament and a "Top-Secret Personal Beeswax Journal," and first grade has never been more exciting
.
---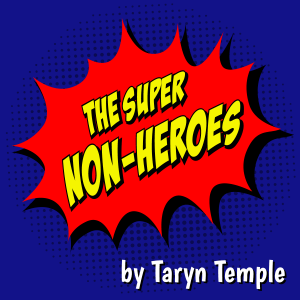 Have you ever felt like you don't belong? Powerless Charlie sticks out like a sore thumb in a school full of superheroes. Smellinator can't control her powers and forgot to do her Villain 101 homework. Golden Boy won't follow protocol. And Toxic Sludge is, well, toxic sludge. When a super villain attacks the school Charlie must dig deep within herself. She may not be a superhero but she discovers her unique talents to save the day.
STAGES: Junie B Jones and The Super Non-Heros