---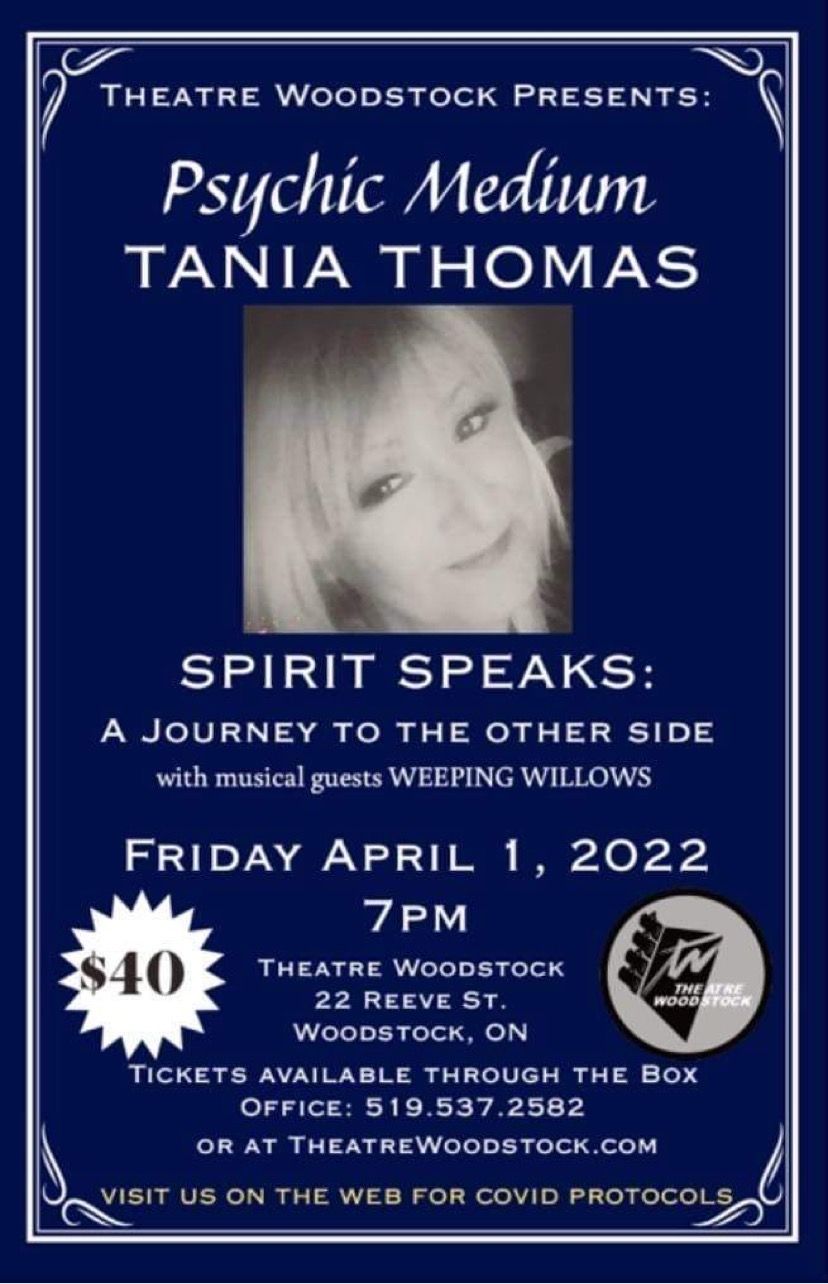 "Canada's Shoot From the Hip" voice for the Other Side

Tania Thomas is an internationally loved and respected Spiritual Medium and Intuitive Life Coach. Well known for her unique messaging style, she blends deep compassion with candor and light humor  weaving the personality of those you miss into the words that you need to hear. Tania believes that each person should leave a session or live event feeling better than they did when they first walked in.

A natural born medium, Tania adopts a "give it as I get it" motto allowing the words that your loved ones wish to say to come forward unfiltered and true.

"It's not my job to change the message. It's my job to give you the best message possible and the best message comes from those with whom you have shared a physical lifetime"

Tania's intention is to change the way that you view life following physical death.  To bring some comfort, reminders of small joys and direction to your life as you move through the grief.

Join Tania for an experience into life after life.
*Ticket purchase does not guarantee reading*
Fri, April 1st, 2022 at 7:00 pm – $40 General Admission
Tania Thomas: Spirit Speaks with musical guests Weeping Willows