---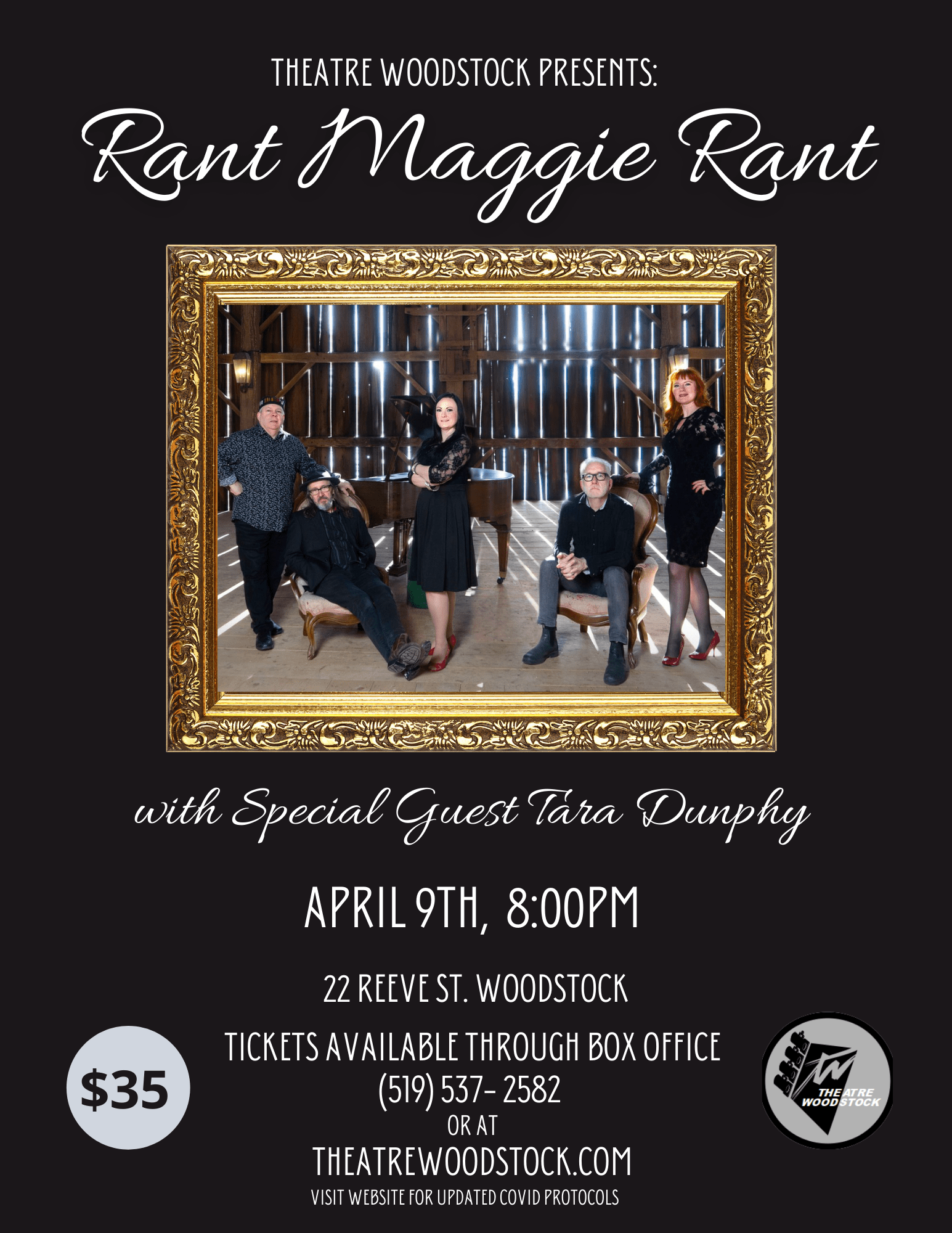 Rant Maggie Rant brings an arsenal of instruments, styles and substance to their shows with versatility and virtuosity. The Stratford, Ontario band's personality shines through as a collective of unique and different artists in their own right, the sum of which create unforgettable moments on stage. For more than a decade this multi-award winning band has consistently roused audiences from coast to coast.
While Rant Maggie Rant sticks close to the musical roots of Ireland and Scotland, as well as the other 5 Celtic nations and Canada's East Coast traditions, these melodies are usually supported by the band's unique fusion of hand-drumming, dub/jazz bass, soaring vocals, harmonies and folk/blues/rock guitar.
Traditionalists love their approach as they perform time honoured tunes in a contemporary way with an energy that will make you want to dance and rediscover your roots. With the addition of some not-so-traditional instruments, the African djembe, the Middle Eastern doumbek and Peruvian cajon to compliment the percussive underpinnings driving the rhythm, guitar and bass approach from more contemporary and urban styles – folk, rock, jazz, dub and blues. Traditional melodies, Latin and Mediterranean rhythms, heartfelt shanties, revved up tempos and unexpected time changes all collide in original and contemporary compositions, often blending together to deliver an intoxicating performance.
For more band information visit
RantMaggieRant.com
One Night Only  Saturday, April 9, 2022 – $35 General Admission