---
THEATRE WOODSTOCK
AUDITION NOTICE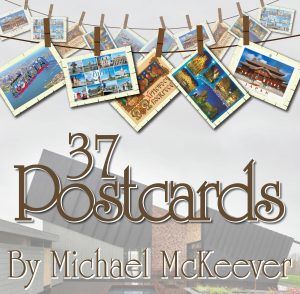 After years of traveling abroad, Avery Sutton is happy to return to the comfort of his home in Connecticut.  Unfortunately, almost nothing is as he remembered it.  The entire house is tilted at a distinct angle, the dog has been missing for several years and Avery's grandmother, who everyone thought was dead, is still alive and kicking.  Forced to either accept the oddities of his family or leave them behind, 37 Postcards suggests that you can, in fact, go home again…
You just never know what you're going to find.
Directed by: Dianne Ingram
Production Dates: February 13, 14,15,16*, February 19, 20, 21,22*, 2020
* 2:00 pm matinees, all others are 7:30 pm
Where:  Theatre Woodstock, 22 Reeve St.
When:  Sunday, October 27 2:00 – 4:00pm
Monday, October 28 7:00 – 9:00pm
This will be a group audition so please arrive at the beginning of the session.  No preparation is required.  You will be given excerpts from the play to read and you may also be asked to do a cold read of a short monologue. 
37 Postcards can be read for free by creating a free login at Playscripts.
https://www.playscripts.com/play/2235
CAST REQUIREMENTS
Avery Sutton – late 20's to early 30's, bright, likable, perhaps a bit nerdy
Evelyn Sutton – Avery's mother, 50's, lovely and gracious, somewhat oblivious to everything around her
Stanford P. Sutton – Avery's father, late 50's, great warmth and dignity, also somewhat oblivious but perhaps by choice
Aunt Ester – Evelyn's sister, 40's, the ultimate homemaker, sweet but with a mischievous side, a bit daft but surprisingly insightful
Gillian Moore – Avery's fiancée, 20's, beautiful, sweet but with an edge, a rhinestone wanting to be a diamond
Nana – Avery's grandmother, 97 years old, half-deaf, half-blind and foul-mouthed!  The actor playing this role may be any age as they will need to be aged up with make-up and/or prosthetics
For more information, contact the Producer, Sue Robinson at scoooose@gmail.com
---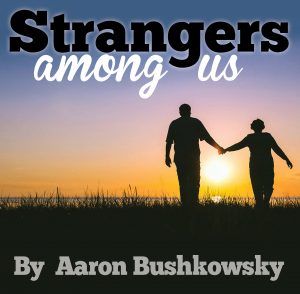 Strangers Among Us Auditions
Sun Nov 17 2-4
Mon Nov 18 7-9
Market Centre Theatre
Michael and Gabrielle, 2 elderly people stricken with Alzheimer's disease, meet and re-meet each other as they, their families and friends, and others at their care facility, deal with the reality of this terrible disease.
3 Men 70s
1 Woman 70s
2 Women 60s
1 Man 50s
2 Women 50s
1 Woman 30s
Scripts available from Theatre Woodstock Box Office Mon, Wed, Fri 3 pm-7 pm Sat 9 am-1 pm
While no prepared pieces are necessary, a solid reading of the script is encouraged. Any questions can be sent to jham1@rogers.com or by calling the director at 519-788-3149.